Bespoke Hats & Fascinators - Hat Re-trimming - Hat Stretching - Hat Repairs
HATS & FASCINATORS - MADE TO ORDER. If you are looking for the perfect accessory to go with your outfit then a bespoke hat or headpiece made to order will fit the bill. If you have difficulty finding shop bought hats to fit, then a Millinery Matters creation could be the answer as it will be made to fit you perfectly.
A one-of-a-kind Bridal headpiece can be the perfect accessoriy for your big day.
All hats and fascinators are made from scratch from a wide range of materials including silks, sinamay, straw and felt. Pieces are hand blocked on traditional wooden hat blocks or formed by hand to the highest quality.
Colours can be matched to an outfit and feathers dyed to the perfect shade. Trims can be understated and elegant or flamboyant and eye-catching. The choice is up to you.
A range of examples can be found in the gallery.
HAT RE-TRIMMING. If you already have a favourite hat but it needs a bit of an update or a bit of repair - then the hat re-trimming service is just what you need.
For example :-
Annie can update your hat with new trims to give it a new lease of life and make it perfect to go with that new outfit.
Feather trims on existing headpieces can be removed, dyed to match and then reconstructed.
If you love a hat but feel the brim is too large, then it can be expertly trimmed and re-finished.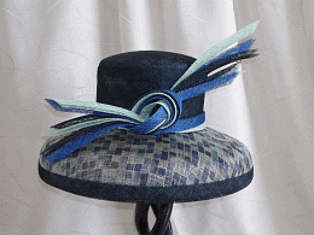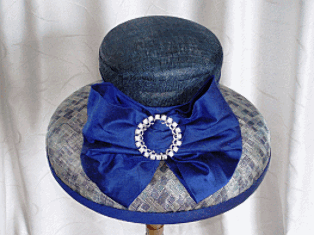 HAT STRETCHING. Do you already have the perfect hat but is it just that bit too tight to be comfortable ? It can be excruciatingly painful trying to wear a hat that is too small for you but the Millinery Matters hat stretching service could be the answer.
Most hats will lend themselves to being stretched, a quick consultation with you and your offending item of head wear will be needed to confirm suitability.
3 weeks should be allowed for hat stretching.
HAT REPAIRS. Over the years I have had a number of clients seeking hat repairs including :-
Renewing feathers and trims
Replacing broken headbands
Bringing a cherised vintage item back to life
Resucitating the hat that got drowned in the rain
Un-squashing the hat that got sat on
So if you have a favourite hat that needs attention do get in touch and I will happily see what can be done.
...because Millinery Matters